Authentic cricket games have been few and far between over the years but Big Ant Studios are looking to change all that with the forthcoming release of Ashes Cricket in November. The gaming studio produced Big Bash 2016 last year but disappointingly it was only available to mobile users. Now, however, they've announced grand plans for their first licensed cricket game, which will be available on PC and various consoles.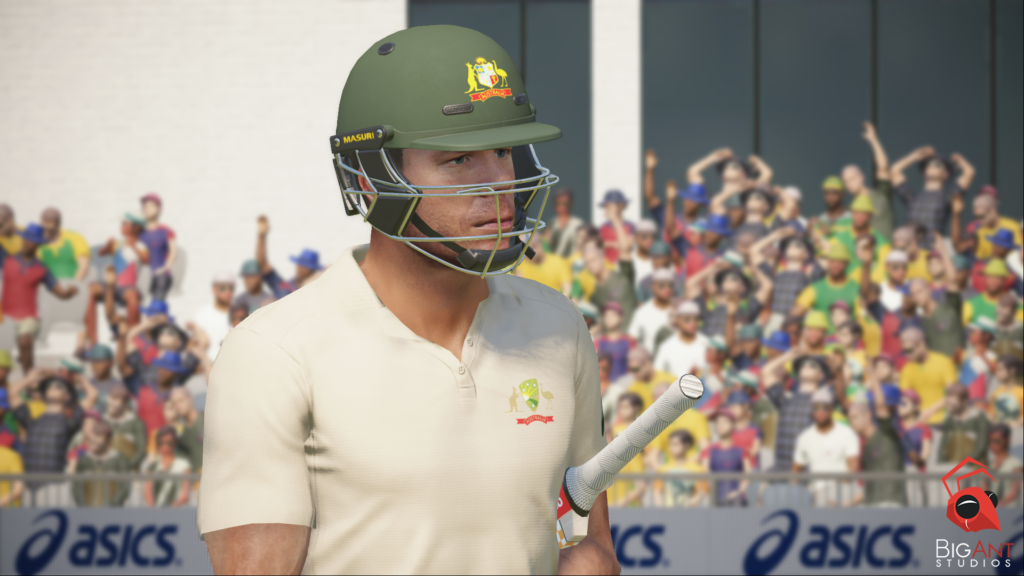 Full details of Ashes Cricket have now been revealed, with Big Ant confirming that they've been working closely with Cricket Australia and England Cricket to ensure the game brings the sport to life and provides an accurate experience for both gamers and sports fans.
There will be photo-realistic likeness of all the key players in both the Australian and English cricket teams, with both the men and women's sides covered by the game, whilst players will also be able to customise their own batting and bowling style. All officially licenced stadiums feature, with the idiosyncrasies of each individual pitch included for added authenticity. 
Arguably the most exciting feature to be included in this game is a career mode, which is an exciting new addition for dedicated cricket fans. Players can customise their own player and help guide them from youth level through to captaining their country in an Ashes series. The ability to manage your player's career progression and watch them develop their own style and leadership qualities is hugely appealing but will take a great amount of patience. Customisation of the types of matches will also be available, with several options ranging from a quick T20 through to a full-blown Ashes series. This is a truly exciting development for dedicated cricket enthusiasts who wish to be in control of every aspect of their career and appears to be a truly unique feature.
Big Ant CEO Ross Symons announced plans for the game at the beginning of September and commented on the new and additional features, saying: "Time and time again, players tell us the feature they love most about our cricket games is the deep customisation options," and it sounds like Ashes Cricket will certainly cater for those wishes.
Many players, including Steve Smith and Glenn Maxwell, had their movements captured as Big Ant left no stone unturned in their quest for ultimate reality. They were asked to play a variety of shots and take up various positions around the field during the capturing process. This means that no two players will function in the same way. 
Gamers will be able to feel like they are competing in real-life stadia, batting or bowling for their country as the nation watches on. Big Ant have announced plans to release the game prior to the commencement of the Ashes series at the end of November. Australia are fancied for success and have been priced up as 4/7 favourites in the cricket betting markets with England available at 5/2. The first Test will take place in Brisbane with the fifth and final meeting between the two sides at the SCG in Sydney in January 2018.
It's an exciting time for cricket fans and the release of Ashes Cricket is greatly anticipated by both sports and gaming enthusiasts. The career feature is just one of the exciting new additions which will add real authenticity to the experience and the game's release cannot come soon enough for Australian and English cricket fans around the world.