Cricket is one of the most popular sports in the world, enjoyed throughout the Commonwealth and other nations, even if it does not always receive as much attention in the sports media as rival sports like football. However, although cricket may sometimes be neglected by the media, there are plenty of cricket themed games around and this article will look at some of the best ones.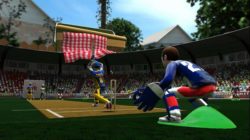 This is a PlayStation 3 console game that was released a few years ago by Big Ant Studios. It features pretty realistic cricket graphics depicting a world cricket tour with over 60 different matches that you can play out. It also gives you the choice of playing alongside your friends, or on your own, using the AI mode, and it has become one of the more popular cricket games.
Stick Cricket for Android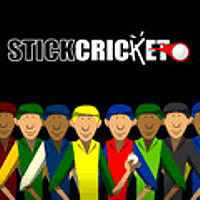 Having been available for users of Apple mobile devices for some time, this cricket simulation game is now also on offer to those with Android devices. It is free to download and was released for Android in 2012, making it one of the newer cricket themed games to hit the market. You play as the batsman and have to pick from a variety of different shots, timing the movement of the bat correctly to hit the ball – making it a game for playing alone – and it is very popular.
International Cricket Captain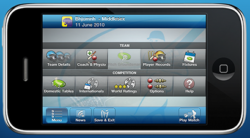 Another popular cricket game is this one for PCs and Macs, created by Childish Things. It is a simulation game where you manage a cricket team through games of your choice – meaning test match traditionalists can ignore Twenty20 – and it offers impressive, realistic graphics of the games. Again it is a game you can play on your own or with other people and once purchased can be played for free from then on.
International Cricket 2010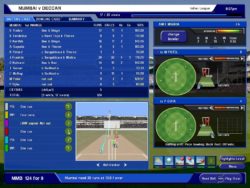 As you might expect from the name, this game was launched in 2010 and is for the Xbox 360 console. This game offers graphics simulating cricket matches that compete with the likes of International Cricket Captain. Unlike that game though, you can play as either a batsman or a bowler, and tutorials are available for improving your skills before you start playing. This has made it one of the most popular cricket games on the market.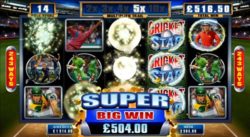 There are several cricket themed slots games at online casino sites like mobile casino Australia – including Cricket Star Slots, which is a five-reel slot game with 243 paylines and was released last year. These games are cheap to play, usually requiring deposits of little more than a penny to get going, and with multiple paylines, free spins, wild and scatter symbols and jackpots, they offer plenty of chances to win some cash as well as fun game-play.
These are perhaps the best of the cricket themed games around, and playing any one of them will be a great way for fans of the sport to further indulge this passion.