CricketGaming.net conducted an Interview with Oli Norwell regarding his upcoming game Cricket Coach 2009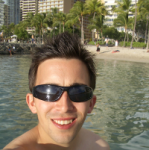 CricketGaming.net conducted an Interview with Oli Norwell regarding his upcoming game Cricket Coach 2009
♦ For the first time in any cricket game, IPL is included along with D/L rule, what made you add these features different from other cricket games?
We're constantly striving to make Cricket Coach the most original and fully featured cricket game out there. The D\L rain rule plays a huge part in one day cricket, especially in countries such as England where rain is more likely. Thus we knew that including the D\L rule was critical to ensuring Cricket Coach remains the most complete cricket game out there. As for the IPL, it has become such a key part of world cricket that the decision to include it was easy. Any cricket game without the IPL is sorely lacking in our opinion. We know it will be a huge favourite with fans of the game and new players alike.
♦ Is there going to be a trial or demo version for Cricket Coach 09?
Absolutely. Users will be able to download the game for free from Cricket Coach – the most advanced cricket simulation for the PC. Download free trial version now! Test Matches, ODI's and Twenty20!, and enjoy playing the game for a whole day before they need to purchase.
♦ Is there going be an online gaming mode or multiplayer gaming mode?
Online gaming is something that interests us a lot, and we're moving gradually towards a system whereby Cricket Coach owners can challenge each other to a game. However this isn't yet ready and therefore won't feature in Cricket Coach 2009. The more people that buy Cricket Coach 2009, the more resources will be available for us to invest in online gaming for the next version. In this version we've concentrated on making the single player experience as compelling as possible.
♦ There are many cricket games to be released this year including International Cricket Captain, which is also a management cricket game. What you expect from Cricket Coach 09? Is it going to be more popular than CC07?
I'm confident that owners of Cricket Coach 2007 will love the new game, and find the new features build significantly on an already excellent gaming experience. Those who have never played Cricket Coach will discover what is the most complete simulation of world cricket available. It will appeal to both the casual fan who just wants a quick twenty over match between two countries, and also to the dedicated gamer who will gain huge satisfaction from leading their local team to years of success.
♦ Are you going to provide any updates,patches and editors for this game later on this year after the release?
Yes. Updates have always been a key part of the Cricket Coach philosophy. As always those who purchase the game will be able to download these updates for free later in the year, and enhance their gameplay experience. An update is likely to include adjustments requested by fans, and a handful of new features. Unlike some other cricket game developers Rockingham Software have always had a great reputation for the swift release of patches/updates where required. We're also well known for interacting on a daily basis with fans of the game. Thus owners of Cricket Coach 2009 are buying into a future proof game and can be sure of updates/enhancements in the months to come.
♦ Is the game editable ?
Yes. The game will ship with details of how to edit players, teams, grounds and competitions. As with previous editions we have a system in place where users can add their own player photos which are automatically included in the game.
♦ Why should games buy this game and what is really different and new in Cricket Coach 09?
I would ask people to download Cricket Coach 2009 and let the game speak for itself. I'm confident they will thoroughly enjoy it. The improvements from Cricket Coach 2007 are huge, and the all new features such as the D\L rain rule and IPL add so much to the game. Checkout Cricket Coach – the most advanced cricket simulation for the PC. Download free trial version now! Test Matches, ODI's and Twenty20! during 2009 for full coverage of the release of the game.