Checkout some exclusive details and features of Rockingham Software's upcoming cricket management game ,Cricket Coach 2011.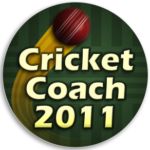 Along with our exclusive Interview with Oli Norwell, we will be providing you few exclusive details about this highly powered management cricket game. Lets start with some quick ones.
Tour negotiator feature: Propose tours to other countries during the quieter months of the season, especially useful for the smaller nations who want extra practice against the bigger sides. Although getting a precious ODI series against India isn't easy, you will need to approach them at the right time!
Full time captains: Appoint a captain for each format of the game, or give all three jobs to one man. He will be your leader so choose carefully. The morale of the captain is critical to the success of your side, so you need a man with the right skills. Sack the captain if results are poor, although be careful as a popular captain getting sacked will destroy the morale of your team!
Domestic Cricket: The game includes domestic cricket from 10 countries. Isn't it highly featured?
Does it seems to be exciting? You can check the official homepage of Cricket Coach 2011 where more details will be posted soon.
Cricket Coach 2011 is the fifth cricket game from the Rockingham Software's cricket management games series which will be releasing in 2010.