Rockingham Software announces the release timeline for their upcoming cricket game Cricket Coach 2012.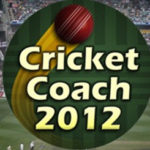 Rockingham Software has made an announcement for their upcoming cricket game Cricket Coach 2012 in the official Cricket Coach forums. According to the announcement, the game will be available as a pre-order on March 23rd with an additional discount and access to private BETA testing. The game will be available to the public in the first week of April with the latest squads and accurate statistics.

Regarding the features, there hasn't been much details revealed at the moment apart from this.
"the game now allows competitions to run leagues of up to 20 teams. Which means the traditional County Championship format from decades gone by will be possible to simulate." – Rockingham Software
We will try to catch Rockingham Software for more details on this game along with some exclusive media assets of the game. Stay with CricketGaming for more details regarding this game.