EA Sports' executive vice president Andrew Wilson confirms about plans for next cricket game from EA Sports.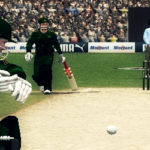 There have been many rumors about the next cricket game from EA Sports since they haven't released any cricket game after Cricket 07 (except for Cricket 10 Mobile). Finally, the Executive Vice-President of EA Sports Mr. Andrew Wilson has confirmed in an Interview with Gameplanet that there are no such plans for a cricket game at the moment but may look for an opportunity in the market in future.
"Well, this year we relaunched SSX, we relaunched FIFA Street – two products that we haven't done for a long time that both came back to critical acclaim with great sales, both featured innovative gameplay on both fronts. There's authentic street football with FIFA Street, and over-the-top arcade-driven gameplay of SSX with unbelievable online innovation in terms of how you play, so right now cricket is not a focus for us, we're focused on other things, but we're always evaluating the market and looking for opportunities to bring new experiences to consumers." – Andrew Wilson

Andrew Wilson was credited for the production of cricket games from EA Sports and his words clearly indicates that there are no cookies for cricket video gaming fans from EA Sports. Cricket Gaming genre was dependent majorly on EA Sports and Codemasters and it seems that both of these companies are currently not interested in developing any cricket games. Stay with CricketGaming for more upcoming updates.