Take an exlusive look at Freddie Flintoff's Powerplay Cricket, the first ever cricket game for Nintendo DS with CricketGaming
Freddie Flintoff's Powerplay Cricket is the first ever cricket game for Nintendo DS developed by Playerone Sport. This is the converted version of Freddie Flintoff Powerplay Cricket for Mobile. The game was supposed to come in January but then delayed since the developer went into administration after being acquired by ROK Entertainment. The game was to be published by P2 Games UK, the publisher of popular ICC series but now the game will be published by a new publisher and the game is expected to be released in July/August 2010. Before the game is released, CricketGaming has some exciting screenshots of the first ever Nintendo DS cricket game.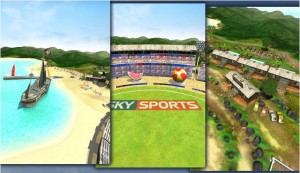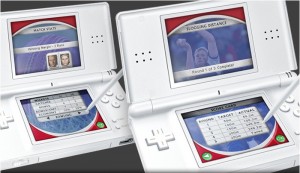 "Play as the Freddie and take on the world in this fast-moving, high-scoring arcade cricket game. Outwit your opponents with awesome bowling and build massive scores with your devastating batting – master the skills and to become the perfect all-rounder.
The new game endorsed by Freddie Flintoff features numerous gameplay and bowling options, including Head-to-Head multiplayer. Quick Match, T20 and World Tour game modes with 4 bonus challenge modes plus net practice option."
CricketGaming is in contact with the developers and will post more exclusive news.