Mumbai Indians official portal to offer Fantasy Cricket with leading Fantasy Cricket site Dream11.com.
Dream11.com, today announced that Mumbaiindians.com, the official website of IPL 2010 runner-up Mumbai Indians (MI), has selected Dream11.com to give MI fans a chance to play as a cricket selector and experience being a team owner on their favorite portal mumbaiindians.com.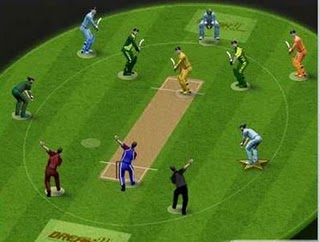 With the IPl having been concluded, fans can now engage with their favorite MI players by playing the world's number 1 fantasy cricket game for all international cricket tournaments year-round. MI fans and Fantasy Cricket players on www.mumbaiindians.com will be able to create their own cricket teams, score points based on their selected player's performances and stand a chance to win exclusive Mumbai Indians merchandize.
Fantasy Cricket is part of $4.5 billion Fantasy Sports industry with 60 million active players world-wide. Cricket is a religion in India, and Fantasy Cricket could achieve a cult status in this country with millions of cricket fans. It has been observed world-over that playing Fantasy Sports contributes to an increase in the number of television viewers, especially for sports channels, by over 40%.
Speaking on the initiative, Harsh Jain, Founder & CMD, Dream11 Gaming Pvt. Ltd., said, "With the growing popularity of the Fantasy Cricket game, a space where Dream11.com itself has over 5 lakh users, we believe this tie-up will significantly benefit both the partners. Dream11.com's Fantasy Cricket game will help mumbaiindians.com's off-season traffic to grow exponentially as well as open up new revenue opportunities for them due to the stickiness this game can bring."
Apart from the Fantasy Cricket game, Dream11.com will also power the MI portal with cricket-themed casual online games. The games will provide visitors a holistic cricket entertainment experience and a chance to compete on a global high score leader-board.