Trine Games' first cricket game released for Playstation 2 and Playstation Portable.
We posted few months earlier about this game from Sony Entertainment and Trine Games. Street Cricket Champions has finally been released for Playstation 2 and Playstation Portable in India. It's a new cookie for the gamers who still own their PS2.
This is the first Street Cricket game released for consoles after Street Cricket (By AntimaFX) for PC.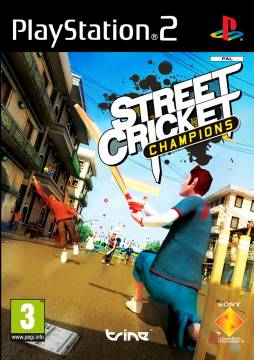 Here is a list of features:
* First street cricket game
* New innovative batting, bowling and fielding systems
* Fast action packed gameplay
* High quality graphics and animations
* 10 detailed environments from across the world
* 10 international teams
* True depiction of flair, style, trickery, and the passion with which the game is played on the streets of India
* Indian gameplay rules

It's sad but there are no eye candies at the moment.
EDIT: The game is now available in India for a cheap price of Rs. 470/-. You can buy Street Cricket : Champions online.