Street Cricket based game to come soon for PSP and PS2 which will be published by Sony and developed by Trine Games.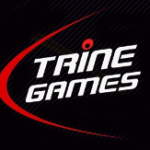 If you are a big fan of Indian street based cricket games then it's a good news for you because Trine Games is working on a Street Cricket game which will be released on Playstation 2 and Playstation Portable by Sony. After EA Sports Cricket 07 and Brian Lara Pressure Play, this is the first cricket game for PSP and PS2.
According to Trine's CEO Sangam Gupta's official twitter, the game is expected to be released near Diwali. Sony was revealed as the publisher of this street cricket game through Hindustan Times website article.
Trine has been working on 2-3 cricket games since past 2 years but aren't able to release any one. We'll rush to our sources for more information.