Zapak to distribute codemasters' games in India and to take their popular cricket series on mobiles.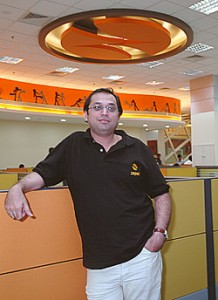 Few days back Reliance acquired 50% of Codemasters and decided to go beyond the online multiplayer casual games. In an Interview with GameGuru, the CEO of Zapak, Rohit Sharma has stressed on taking Codemasters' cricket series on higher level in India.  Rohit Sharma has also said that Zapak will be launching all codemasters' games in India and is looking forward to release their titles on Mobiles is India under the work of their sub-division Jump Games.
Jump Games is currently leading in producing quality cricket games for Mobile and also develop flash based casual cricket games for Zapak portal.
"See right now if you look at the cricket games on Zapak, we anyway are the largest destination for cricket games in India. But the games are typically either single player or multiplayer and very basic casual games. With this we believe that in two areas, one is MMOs and browser-based MMOs, and secondly in social gaming, because these guys have strong engines and understand cricket product development very well. I think it gives us a huge opportunity to launch cricket games in India, in the online space, in the browser based MMO space and in the casual gaming space. Plus, we will also retail their box titles in India." – Added Rohit Sharma
Jump Games has produced licensed mobile cricket games hence cricket video games fans can expect more quality licensed cricket games. This also gives us hope for a mobile version of Codemasters' cricket series.